There really is no other explanation - when we got back on Monday various packages were waiting on the doorstep (in the rain, with and without added worms) which when unrapped revealed this: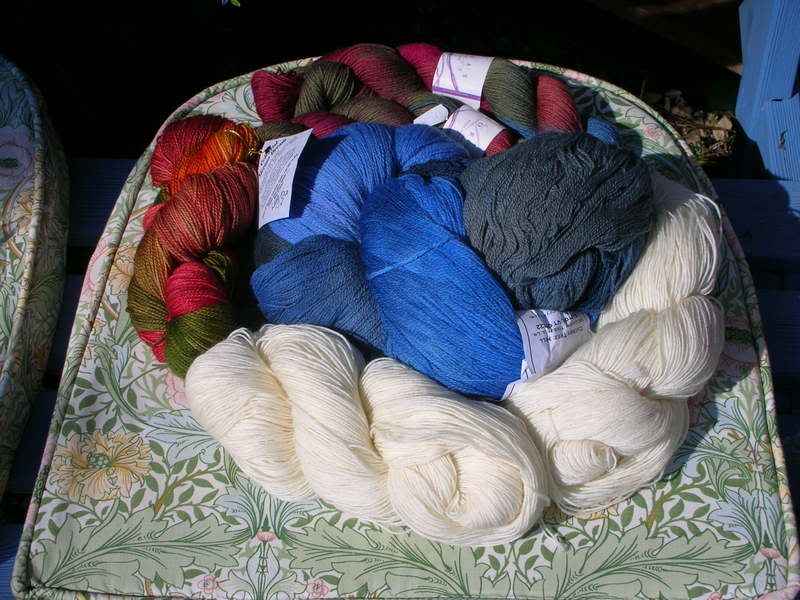 The power of the knitting farie has revealed to me that the centre of the yarn puddle is Cherry Tree Hill Laceweight in Moody Blues which is to be the Flowing River shawl , at the back is Lorna's Laces sock yarn in Tuscany, to the left is more sock yarn, this time called Sugar Maple and at the front are a couple of yarn blanks for more dying.
Isn't it amazing how the yarn farie (a) knows exactly what I've been drooling over for the past few months while trying to stash bust and (b) has acurately predicted the numbers of my credit card!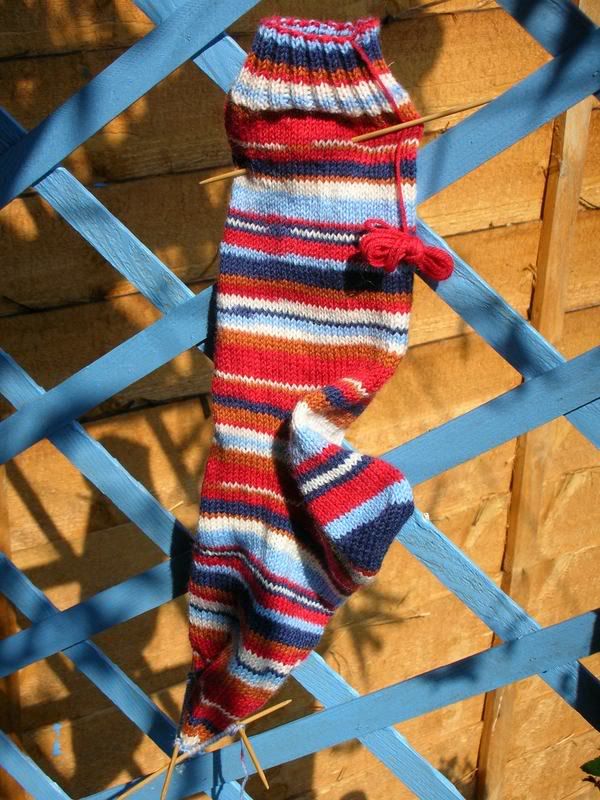 This is H's first sock yesterday morning - ithas since been finished but as it is raining now I think I'll stick with this picture. He likes the colour very much and spent yesterday evening wearing one new sock and one old sock - I'm taking that as a sign of approval!!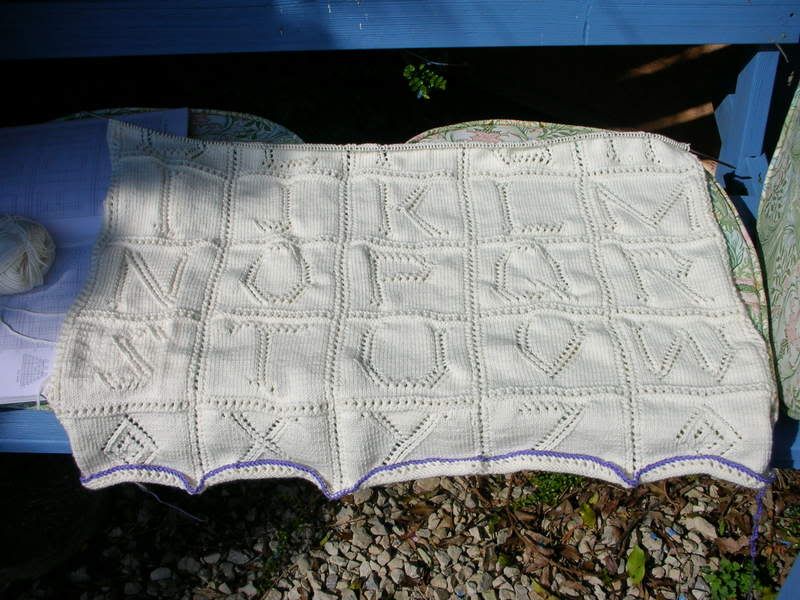 The baby blanket has also grown again despite being away for the weekend - it has also progressed a bit further since this picture - it's now starting the sixth and final row of the main pattern and it is starting to look like I might finish so long as the baby doesn't hurry.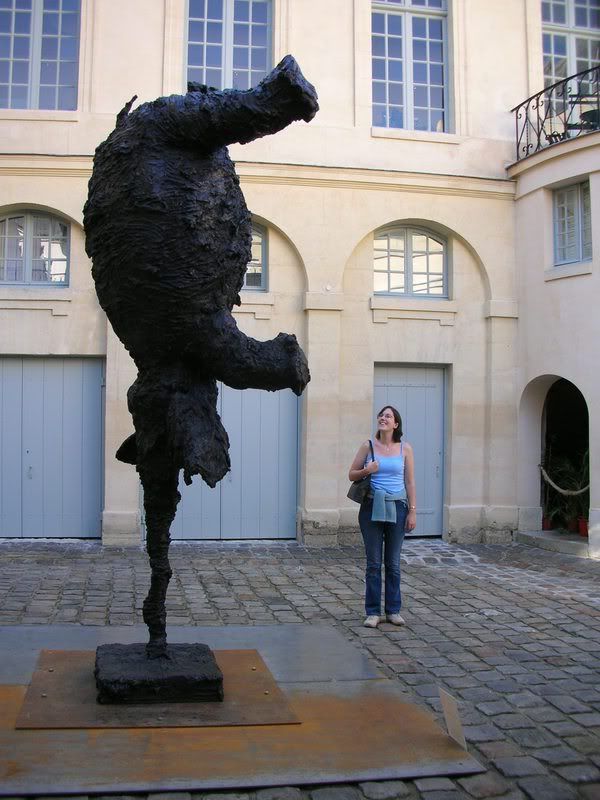 PS - I forgot this picture from my last post - we went to a place were Elephants stand on their heads - how cool is that!