Today something very special arrived - or at least was found. It was found behind the conservatory and may have been there for a couple of days but it has been found now:
Hurray for my Rowan Exchange!
My exchange was the lovely Donna who sent me this knitting kit: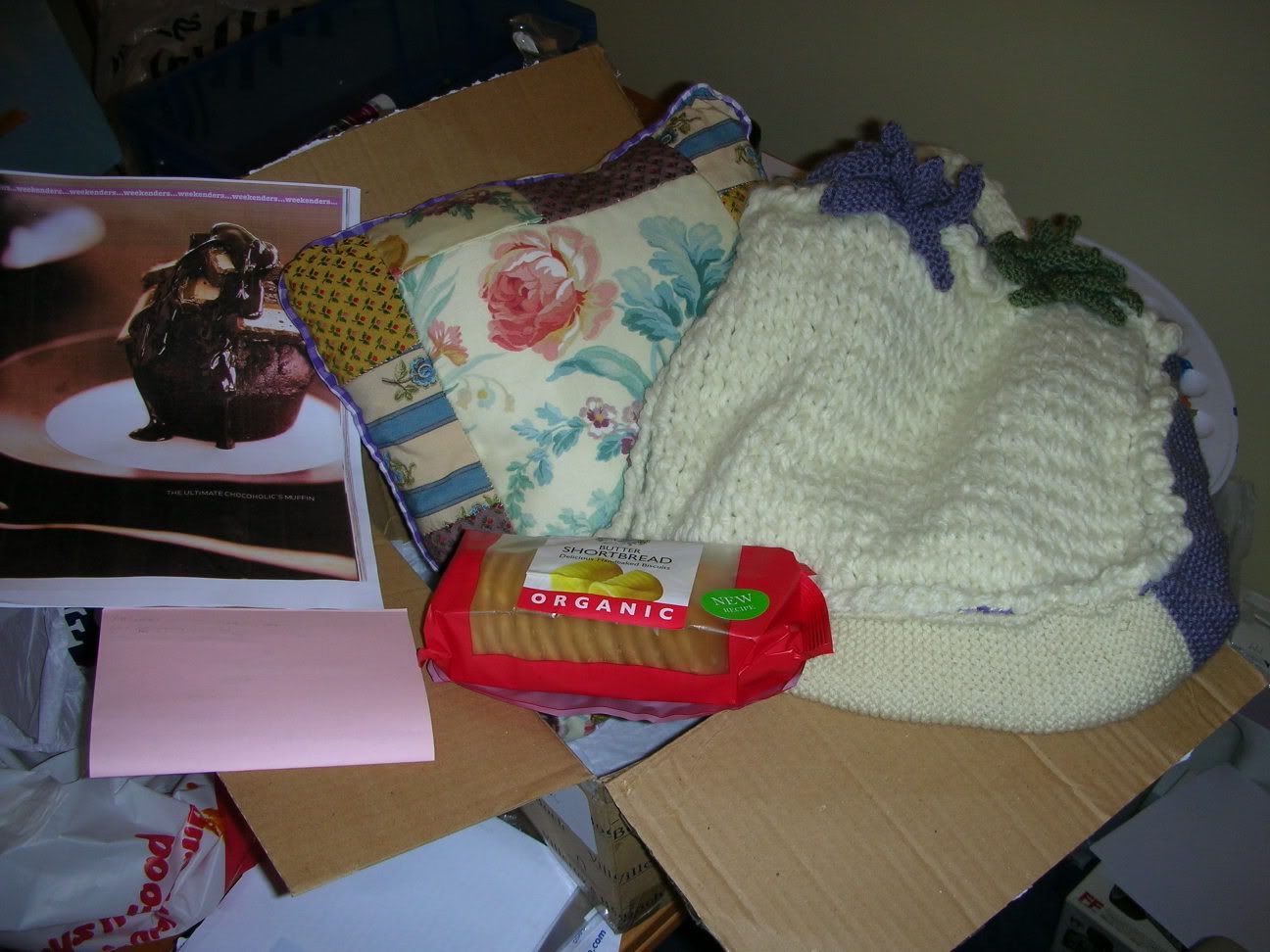 it is perfect - a cushion for my back while I knit, a gorgeous snuggly bag to keep the current project in and Derbyshire biscuits for sustenance - wonderful! And all in gorgeous purples and greens and creams!
Meanwhile the socks are nearly finished and Smoulder progresses like a house on fire (sorry couldn't resist!):